Run AM
Soluzioni di investimento alternative
Tutele e competenze dal Lussemburgo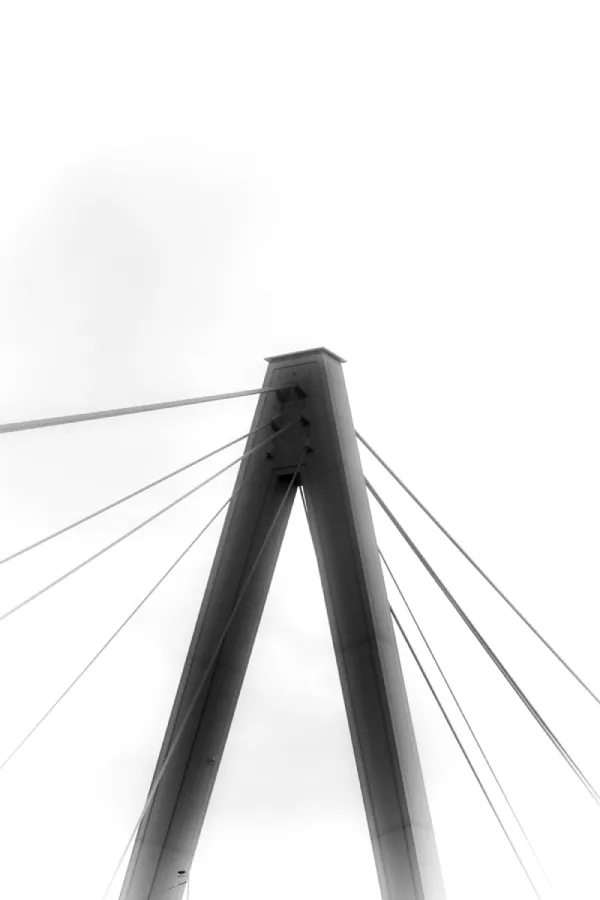 Run AM
Run Asset Management è una realtà indipendente specializzata nel lancio e nella gestione di fondi di investimento alternativi e di veicoli di investimento flessibili. Un partner in grado di definire le strategie di investimento più adatte al mercato e applicarle attraverso gli strumenti finanziari più efficaci.
Chi siamo
Run Asset Management, divisione del gruppo Run Capital Partners con sede in Lussemburgo, si occupa della creazione e della gestione di fondi di investimento alternativi, di veicoli di cartolarizzazione e di bond.
Nello specifico, Run AM può vantare diversi vantaggi dati dalle competenze finanziarie internazionali dei suoi collaboratori e dalla sua sede in Lussemburgo, uno dei centri più rinomati e importanti al mondo per il mercato finanziario.
Servizi
Run Asset Management propone alla propria clientela soluzioni di gestione patrimoniale sartoriali. Questa realtà internazionale è in grado di garantire un servizio completo e su misura grazie alla sua flessibilità.
Fondi di investimento alternativi
I fondi di investimento alternativi son caratterizzati da un portafoglio che non comprende strumenti tradizionali. Gli AIF si distinguono dai fondi comuni di investimento li in quanto non seguono un benchmark di riferimento e vantano dei profili di rendimento e di volatilità più alti.
Vantaggi:
gestione aggregata del patrimonio;
ottimizzazione fiscale;
efficientamento del passaggio generazionale.
Veicoli di Cartolarizzazione
Il processo di cartolarizzazione crea un veicolo finanziario per mezzo del quale da un'attività finanziaria indivisa e non vendibile si ricava un'attività divisa e vendibile.
Vantaggi:
assenza di ritenuta alla fonte sui pagamenti dei dividendi;
esenzione IVA sugli oneri di gestione;
esenzione dell'imposta sul patrimonio;
esenzione fiscale sul reddito sul modello del fondo d'investimento, se la struttura di fondo è stata scelta.
Bond
I bond sono degli strumenti di debito che possono essere emessi da un'impresa per delle operazioni di finanza straordinaria come metodo di raccolta di capitali alternativa all'equity.
Vantaggi:
titoli collateralizzati da beni reali.
protezione della proprietà delle quote dell'azienda;
durata e rendimento condizionati.
Perché il Lussemburgo?
Run Asset Manager è stata fondata in Lussemburgo per poter garantire alla sua clientela tutti i vantaggi che questo centro finanziario può generare. Tra questi:
stabilità economica e politica (S&P rating AAA)
regime di protezione tra i più sicuri dell'UE
privacy finanziaria
completa flessibilità nella scelta degli asset
ambiente altamente qualificato e professionale
agevolazioni fiscali grazie al Double Tax Treaties
esenzione imposta di successione (con polizza addizionale)
differimento del capital gain sulle plusvalenze e sull'imposta di bollo
compensazione degli utili e delle perdite sulle diverse asset class
Contatti
Rue Guillaume J.Kroll 12C 1882 Lussemburgo
RUN AM S.à.r.l. | Partita iva LU33800673
The value of the investment may fall as well as rise and currency and market fluctuations may also affect the value of the investment. Any initial charges that may apply, may lower the amount invested and the amount received upon redemptions. Investments should be based on the full details of the offering memorandum and the limited partnership agreement which may be obtained from Run AM S.à.r.l 12c rue Guillaume J. Kroll, 1882 Luxembourg, Grand Duchy of Luxembourg which is the alternative investment fund managers registered. This presentation has been issued by Run AM s.à.r.l This presentation does not constitute an offer to acquire interests in Run Capital Partners ltd, and amendment. Without limitation, this information sheet does not constitute an offer or a recommendation to enter into any business relationship or transaction and is subject to updating, revision, correction. It does not constitute any type of financial or legal advice. when making an investment decision, you should rely solely on any final documentation or any offering documentation relating to the business relationship or transaction and not this summary. investment strategies involve numerous risks. Entities should consult their own business, tax, legal and accounting advisors with respect to the products contemplated herein, and they should refrain from entering into a business relationship unless they have fully understood the associated risk and have independently determined that the investment is appropriate for them. Within the EEA, this document is only intended for ""professional investors and not for ""retail investors"". Run Capital Partners ltd is not subject to the prudential supervision of the Commission de Surveillance du Secteur Financier (""CSSF""), the Luxembourg supervisory authority for the financial sector, or any other Luxembourg supervisory authority, although it qualifies as an alternative investment fund within the meaning of directive 2011/61/eu on alternative investment fund managers, as amended from time to time (the ""AIFMD""). Consequently, the Offering Memorandum of the partnership will not be submitted to the CSSF or any other Luxembourg supervisory authority for formal approval. This presentation is being sent at your request and by accepting the e-mail and accessing this presentation, you shall be deemed to have represented to us that (1) you and any customers you represent are professional investor, (2) such acceptance and access to this presentation by you and any customer you represent is not unlawful in the jurisdiction where it is being made to you and any customers you represent and (3) you consent to delivery of this presentation by electronic transmission or by accessing a data room. Run AM S.à.r.l, the registered AIFM, has taken all reasonable care to ensure that the facts stated in this presentation are true and accurate in all material respects, and that there are no other facts which by their omission would make any statement of fact or opinion in this presentation misleading, it does not purport to be comprehensive, nor has it been independently verified. In particular, certain information contained in this presentation is based on or derived from information provided by independent third-party sources, and while Run AM S.à.r.l believes that such information is accurate and that the sources from which it has been obtained are reliable, it cannot guarantee or verify the accuracy of such information or the assumptions on which it is based. All liability including liability for negligence for statements, representations or warranties, expressed or implied as to the accuracy or completeness of information in this presentation is expressly disclaimed by Run AM S.à.r.l and its respective managers, except that Run AM S.à.r.l accepts any liability for fraud or fraudulent misrepresentation, made by them in relation to the information in this presentation. Each prospective investor is invited to meet with representatives of Run AM S.à.r.l so as to be given the opportunity to ask questions in respect of such prospective investor's prospective investment in the Run Capital Partners ltd. Interests in the Run Capital Partners ltd cannot be offered under the AIFMD passport regime.